Westmoreland
Lower Halstow - Kent
Off. No. 112733, 43 ton. Built Conyer 1900 by White, 79 x 17.1 x 5
Westmoreland was built in 1900 by A. M. White, in Conyer, Kent and is believed to be the only remaining Kent brick barge.
From 1900 to 1955, she carried bricks for Eastwoods Brickmakers from Lower Halstow to expanding Victorian London. Between 1955 and 1963, she was maintained by the company purely for racing in the Thames and Medway commercial matches. Ownership transferred to the Thames Barge Sailing Club in June 1963 who maintained and sailed her until she broke her back in 1973 at Hoo.
The wreck was then sold and towed to Faversham for rebuilding. Substantial work was undertaken but never completed.
She was saved from imminent destruction by the Standard Quay redevelopment bulldozers, refloated into dry dock and towed to the Medway whilst a Heritage Lottery Grant was submitted. Unfortunately, this was not successful and she remained in dry dock on a swinging mooring at Lower Halstow, her trading port for 63 years.
The dry dock sank at its moorings in 2017, destroying the rear end of the barge and she has now been cut up.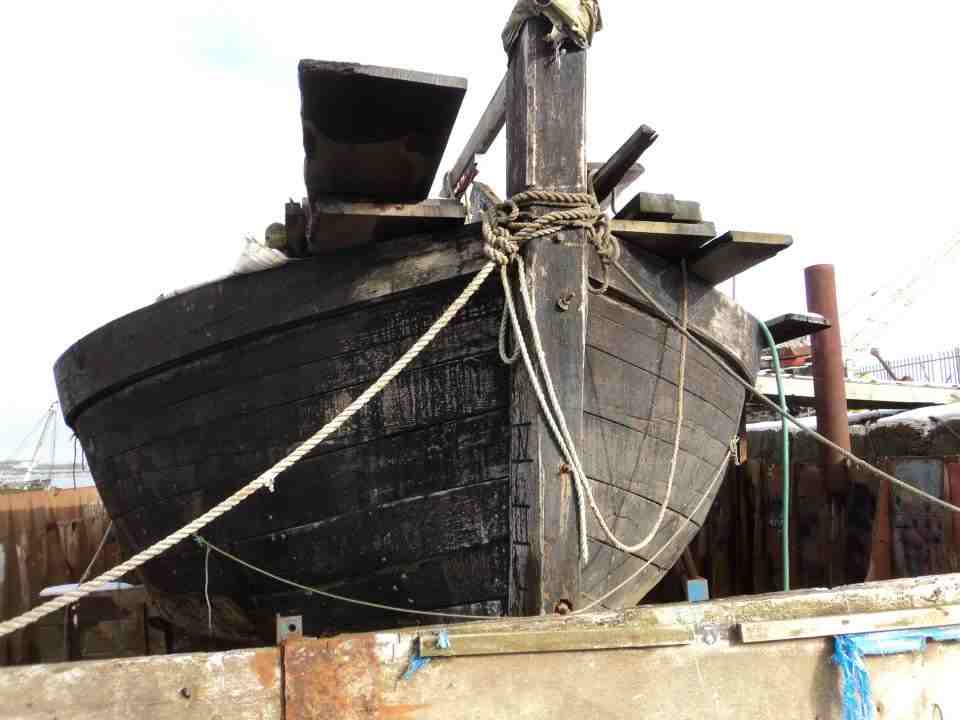 Lower Halstow Creek
[mappress mapid="11″]