Thames Sailing Barges
A Thames sailing barge is a type of commercial sailing boat once common on the River Thames in London. The flat-bottomed barges with a shallow draught and leeboards, were perfectly adapted to the Thames Estuary, with its shallow waters and narrow tributary rivers. The larger barges were seaworthy vessels, and were the largest sailing vessel to be handled by just two men. The average size was about 120 tons and they carried 4,200 square feet (390 m2) of canvas sail in six working sails.
Chartering
Fishing
Functions
Sightseeing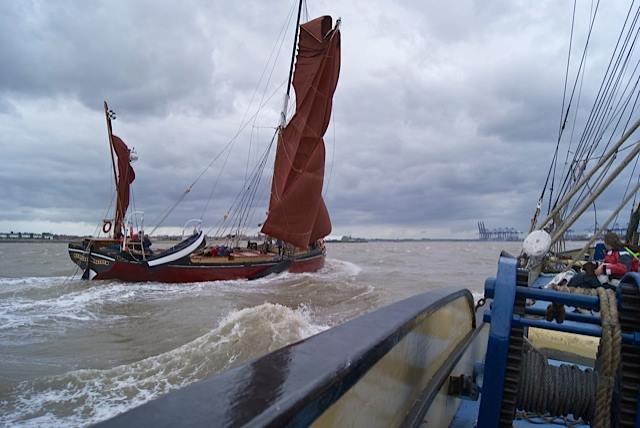 Featured Boats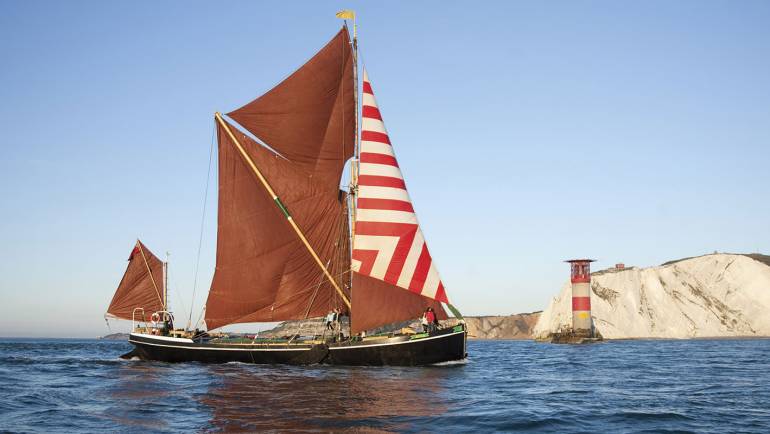 Gun Wharf Quays - Portsmouth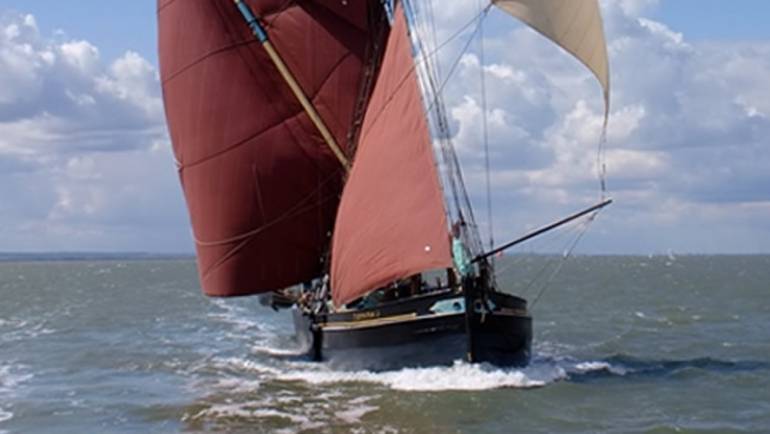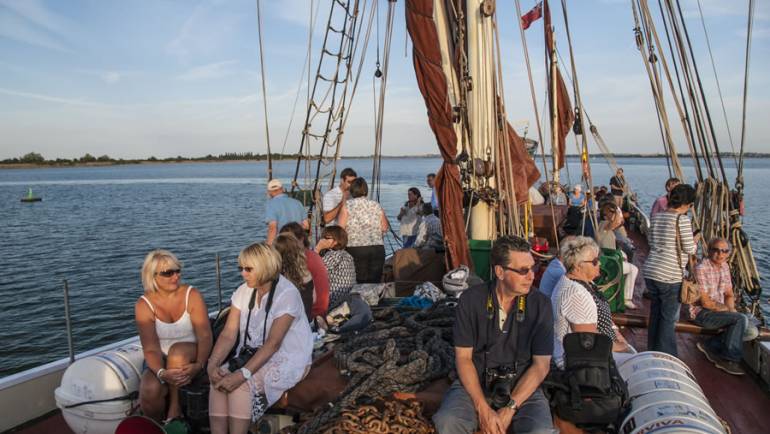 People who charter a Thames Barge say...
Thanks to the Edith May for letting me hire out the Barge as a venue for my 21st birthday. It managed to add something different to my party and my friends really enjoyed being on the boat... thanks Geoff for a great party venue.

Me and my family had a wonderful time on the Edith May Thames Barge, sailing up and down the River Medway. They day was very sunny and the crew were very informative and helpful. Thanks for the experience, will have to do again soon...