Thames Sailing Barges
A Thames sailing barge is a type of commercial sailing boat once common on the East Coast of Britain. The flat-bottomed barges with a shallow draught and leeboards, were perfectly adapted to the Thames Estuary, with its shallow waters and narrow tributary rivers. The larger barges were seaworthy vessels, and were the largest sailing vessel to be handled by just two men. The average size was about 120 tons and they carried 4,200 square feet (390 m2) of canvas sail in six working sails.
Chartering
Functions
Sightseeing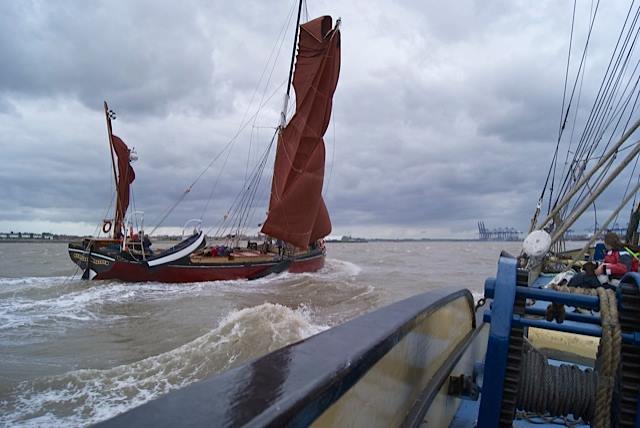 People who charter a Thames Barge say...
Really enjoyed this little ride around the harbour aboard Alice. Very interesting and you got to see much more of our naval history. The narrator was very good and explained about the ships and sights we went past. Would definitely go again.

Topsail Charters are very professional and their welcoming crews take you on a journey you will never forget! Just returned from a day sail on the Thames. Good food, great knowledge , and an experience to thoroughly enjoy. (The glorious weather was just the icing on the cake! ) It is well worth the money! Check out their sailing options. They sail from Maldon and Ipswich too!

We had a wonderful trip along the Stour aboard Victor. There were lots of birds to see and easy to spot with the directions of the guide.
Plenty of tea and coffee to help yourself to and a lovely lunch all included in the price.
Will definitely go again and recommend.